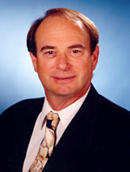 WELCOME!

Geoff Zahn is a Former Major League Pitcher, Motivational and Christian Speaker. He has been a pitching clinician and instructor for over 20 years and has authored several articles for MLB.com as well as "Collegiate Baseball". Click
HERE
to learn about the ways that Geoff can help you and your organization.
Baseball Clinics & Camps
Geoff has been a baseball clinician for over forty years speaking to both small groups and to the American Baseball Coaches Association convention with over 1000 in attendance. He covers all aspects of pitching as well as Coaching, Leadership, and specializes in the mental side of the game.
Private Lessons
Coach Zahn offers private pitching lessons for kids of all ages. Please view the "Programs" page for details.