I am constantly learning as I continue to study the game and learn from the young men I teach. There are new theories on pitching with velocity and mechanics at the core. In addition the game is changing and dealing with many outside influences from both ours and international cultures.
Baseball Perspective
Get a look inside Major League Baseball and what makes people winners from this series of Baseball Perspective Articles written for MLB.com.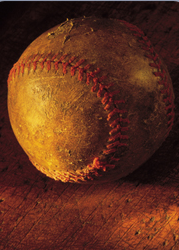 Click HERE to read them.
Instructional Articles
Using the knowledge and common sense approach gained from over 45 years in the game both as a player and coach Geoff Zahn provides in depth instructional articles from pitching mechanics to strategy to the mental side of the game.
He has authored articles for "Collegiate Baseball" and his own teams as well as for the players he instructs.
Click HERE to read them.